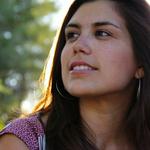 Updated by Rhianon Gutierrez
Zoom is a collaborative online conferencing tool that allows multiple users to communicate at once in an easily accessible way through video and audio conferencing, text chat, whiteboarding, and screen sharing.
If you would like a consultation or need support with using this tool, please contact Rhianon Gutierrez.
How do I get started with Zoom?
You will need to make sure that you
download Zoom
to be able to host or join a meeting. You will only need to download and set it up once.
What kind of accounts does BPS have?

FOR TEACHERS ONLY:
A Zoom Basic account is currently available in Clever for teachers. Login to Clever at
www.clever.com/in/bostonpublic
then
read how to access the tool and begin using it with your students
.
Basic Account Users
sign in at
zoom.us
with their BPS Google credentials. A basic account is free and any BPS staff member can get a basic account using their Google credentials.
A basic user
can host meetings with up to 100 participants. If 3 or more participants join, the meeting will time out after 40 minutes.
(UPDATE: Due to the need for many people to work remote this spring, the 40-minute time has been lifted for users with a edu domain.
Sign up for a Basic account on Zoom and fill out this form
.)Education Pro Users
who are hosting Zoom meetings go to
bostonpublicschools.zoom.us
and login with their Google credentials. At present, there are a limited number of paid Education Pro licenses for BPS staff.
These licenses have already been distributed to users who frequently: (1) meet with 3 or more users multiple times a week for over 40 minutes and (2) engage with large groups of participants at once.
What devices does Zoom work on?
Zoom works on PCs, Macs, Chromebooks, or your phone. Make sure that you are running the latest version.
What are some ways that I can use Zoom?
We suggest using the tool if you:
What's the difference between Zoom and other video conferencing tools, like Hangouts Meet?
Check out the comparison table here!
How can I host or join a meeting? What are the differences between the two?
Hosts can schedule and host meetings for 2 or more users to meet and are the ones in control of the meeting's settings. They are responsible for sharing a link to the meeting with participants so that they can join.
We recommend installing the
Zoom Scheduler for Chrome
. Once installed, you can create Zoom meetings directly from your Google Calendar.
Participants can join a meeting once they receive the meeting URL.
Where can I get more support to use Zoom?
Where can I learn more about how to facilitate a webinar or meeting using Zoom?