How to Add a New Staff Member to Your School in Aspen
How to Add a New Staff Member to Your School in Aspen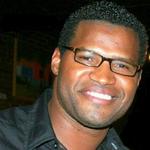 Updated by Alberto Pina

1 In School View and click Staff.
2 Click the Options button.
3 Select and Click New Staff Request
4 Click the Magnifying Glass next to Staff.
5 Search and select Staff. NOTE If you do not see the staff member as an option, call the Help Desk at 617-635-9200 for assistance.
6 Click OK
7 Click
8 Click Run
9 That's it. You're done.