How to search for a student by name or ID number
How to search for a student by name or ID number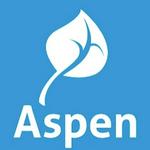 Updated by Aspen Support
The students used for this demo are fictional. these steps can be done in any Aspen view.
1 On the Pages tab, scroll to the Student Search box.
2 Type in either the student name or ID. Select Include Archive if you think the record is archived. In the School view, select Secondary Students to include students who have a different primary school. Then click Search.
3 Scroll down and click the student name to see detail.
4 You can also find students on the Student tab. Click Student.
5 To search by name, type in the student last name (or Last Name, first Name) and click the magnifying glass.
6 Aspen will put a check mark on the closest search result.
7 To search by the student ID number, click the Student No field first.
8 Type the student ID in the search box, and click the magnifying glass.