How to access Edmentum Courseware
How to access Edmentum Courseware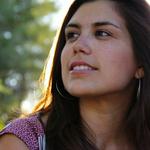 Updated by Rhianon Gutierrez
What is Edmentum Courseware? Who has access?
Edmentum Courseware is an online content provider with full courses in all subject areas for grades K-12 through over 400 engaging courses. Edmentum Courseware enhances the way educators utilize data, tracking progress to course completion and content mastery and saving valuable time to ensure that program goals are met.
Edmentum's curriculum is customizable to meet the needs and pace of individual learners in face-to-face, hybrid or remote learning situations.
Why Use Edmentum Courseware?
Approved by BPS for initial credit and can be used for acceleration and credit recovery
Integrates with Google Classroom
Includes features that reteach important concepts
Allows for "credit recovery mode" where students can exempt out of the material they already know, making their time to complete the course shorter
Allows for flexibility and customization to meet individual student needs
User-friendly learner dashboard empowers students to monitor tasks and progress so they can own their learning experience
How do I access Edmentum Courseware?
Log in to Clever at www.bostonpublicschools.org/backpack using your BPS email and password. Look for Edmentum under the Virtual Learning Sites category or do a Search for Edmentum.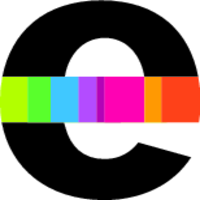 Note for staff and students who need a manual (not Clever) login: Contact Ed Considine to: (1) determine if you need a manual login and (2) to obtain your login credentials if you qualify for a manual login.
Which courses are available in Edmentum Courseware?
Edmentum courses are mapped to Aspen courses. Students and teachers should be assigned courses in Aspen from the Aspen & Edmentum Course List to gain access to courses in Edmentum. The course will be synced overnight from Aspen to Edmentum. Your school's scheduling manager should create these courses in Aspen.
What devices is Edmentum Courseware compatible with?
Edmentum Courseware works on any computer connected to the Internet, as well as Chromebooks, iPads, tablets, and smartphones.
Where can I learn more about Edmentum Courseware?
Who can I contact if I have additional questions?
Courseware Support: 800-447-5286 or support@edmentum.com
Training questions: Susan Yeomans, Implementation Consultant
Aspen questions: Aspen Team
Clever questions: Clever Admin
Manual login questions and support for reviewing/applying past progress: Ed Considine