How to use the Principal's Attendance Report in Aspen
How to use the Principal's Attendance Report in Aspen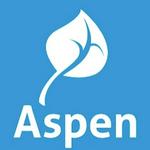 Updated by Aspen Support

1 The first step is to open Aspen and click Attendance
2 Click Reports
3 Click Principal's Attendance
4 Select the start date for your report. For example, start of the term or first day of school.
5 Select the Reasons drop-down to select a type of absence or tardy.
6 For example, Religious Holiday
7 Select the Operator drop down
8
9 Choose a value. In this example, we are looking for students with any absences for a religious holiday.
10 Choose how you want the list sorted.
11 Choose how you want the report grouped.
12 Click Run