How to run a merge drop/add transcript records
How to run a merge drop/add transcript records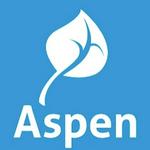 Updated by Aspen Support

1 The first step is to open Aspen: Student and click Transcript
If the Transcript shows
zero
records, please use the
Dictionary Menu
to change the Grade Terms and/or Transcript Definition.

2 Click Options
3 Click Merge Drop/Adds...
4 Click
*If the merge is unsuccessful, please review the duplicate course Grade Term entries. Ex: Class 035-5A Q1 "A" , Q2 "B" Class 035-6A Q1 "UN" , Q2 <empty> Courses will not merge if there are duplicate grades found in the same column.
5 That's it. You're done. Move on to the next student.