How to Create a Family Account
How to Create a Family Account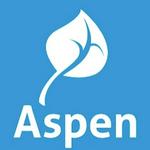 Updated by Aspen Support

1 Start by clicking the link on the login page to create a new account.
2 Click
3 Click Next Step
4 Enter the Security Code that you received from your child's school.
5 Enter your last name and click Next Step
6 Verify your information is correect and click Next Step.
7 Enter your Primary Email Address in the Confirm Email box.
8 Create a unique password.
9 Select a security question and answer it below. This will be used to reset your password if you ever forget it.
10 Click Create My Account
11 Click Close
12 That's it! You may now login with your email address and password.