How to Run Report Cards in Aspen
How to Run Report Cards in Aspen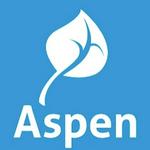 Updated by Aspen Support

1 Click Student tab
(*can be run in School or Staff View)
2 Click Filter.
3 You can choose one student, a homeroom, a Grade level or leave as is for the entire school. Click Grade Level Range for instance
4 Fill in the appropriate Grade Level Range you want to Run. Select grade 6 for example.
5 Select grade 7.
6 Click Submit
7 This sorts the students you wish to run report cards for. Now click Reports.
8 Select the appropriate Report Card.
9 Change the School year & Term, if applicable. Click Sort students by dropdown menu and choose how you want your report cards sorted. Click Name
10 Click Run. Once the Report cards are generated, save them so you can print later. That's it. You're done.