How to back-up your data on a Mac
How to back-up your data on a Mac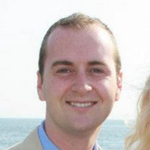 Updated by Mark Racine
Back-up Assistance Guidelines
Why do we need to back up?
To protect against data loss due to hardware failure, file corruption, and/or accidental deletion, we should back up our data on a regular basis and BPS Technology is here to help! Below are recommendations for backing up your data so that you can easily transfer it to the new laptop. 
What Options do we have for Backing-up?
Depending on the size of your data, you have a few different back-up solutions.
Cloud storage in Google Drive: Do you know you have UNLIMITED storage with your Google Account? Here is a link for more information: https://support.google.com/drive/answer/2424368?hl=en (OIIT recommended option)
Flash drives (ie, thumb drives, jump drives): between 2 gigabytes (GB) and 32GB + of storage. 
External hard drives: usually between 500GB to 2 terabytes (TB, 1 terabyte is 1000GB) of storage. 
What should be backed up?
Documents (e.g., Word, Excel, Powerpoint, PDFs files)
Pictures
Movies
Music
Bookmarks: (The website links that you have bookmarked in the browsers are saved on the laptop and can be backed up and transferred to the new one.)
How do we back up?
The simplest way to back up your information is to just click and drag your home folder (as indicated by your BPS ID number) to an external drive. As long as there are no issues with the hardware, this is the easiest way to move and backup data.
If you are planning to use a flash drive, you can watch this video tutorial.
How to Back-up to an External Hard Drive (Time Machine recommendations)
The external hard drive needs to be Mac formatted.
When you plug in your drive, your Mac will ask you if you want to use that drive as backup disk. Hit "Use as Backup Disk". If you don't get this prompt, you can always go to System Preferences > Time Machine to set it as a backup disk, too.
From Time Machine's preferences, hit "Select Backup Disk" and choose your external drive.
Then click the Options button: 
Click the + sign:
Holding the Shift Key, select the Folders:  Applications, Library and System, then click the "Exclude" button:
The following warning windows opens, select:  "Exclude All System Files"
Click "Save"
That's it! OS X will perform its first backup (during which you'll want to keep your computer on), and from then on it'll back up in the background with no work required on your part.
Additional Support
You may also make an appointment with the Genius Bar at an Apple Store:  they will guide you on how to back up your data. Please remember to back up ONLY data (files, pictures, music, movies), DO NOT INCLUDE APPLICATIONS.