How to fix a blinking yellow light on the Polycom Studio
How to fix a blinking yellow light on the Polycom Studio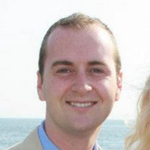 Updated by Mark Racine
If your Polycom Studio has a slow blinking yellow light above the lens, that means that a firmware update needs to be installed.
Click the link below to download and install the Polycom Companion app on your computer.
Connect your computer to your Polycom with the USB cable
Open up the Polycom Companion app - it is located in your applications folder or you can search using the magnifying glass at the top of your desktop.
Click the Firmware Update button on the blue bar at the top.
You should see an Update button on the right side; click that and the software will automatically download and update the camera. This will take 5-10 minutes; do not unplug the camera during this time.

When the software finishes updating the Polycom camera, it will automatically reboot and is ready to use. You can close the Polycom Companion app and use the camera normally.
(Optional) Uninstall the Polycom Companion app by dragging the icon from your Applications folder into the trash.