End Of Year Rollover Information/FAQ
End Of Year Rollover Information/FAQ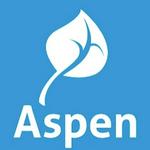 Updated by Aspen Support
Aspen will be offline all day Saturday, August 12 for the End-Of-Year (EOY) Rollover. This will move Aspen to the 2023-2024 school year. Please, go through the FAQ below to see how EOY Rollover impacts you. Also there are some required tasks that need to be completed by school leaders, grading managers, and teachers before the end of the School Year, June 23.
The rollover will start early in the morning of Saturday, August 12, and be completed by Sunday morning, August 13.
WHAT IS EOY ROLLOVER
What happens during the EOY Rollover?
EOY Rollover does the following:
Increases student grade levels
Withholds retained students
Moves students to their next school (where applicable)
Sets newly registered students to Active students in Aspen
Why is EOY rollover being done later again this year?
Previously, we have always had to do it either before or after Summer School. Now, Aspen allows us to do it independently of Summer School. The later date is required for the new state reporting process.
REQUIRED TASKS
What are the required tasks that I need to complete as a school leader, support staff, teacher, or central office personnel to prepare for EOY Rollover?
Must be completed before June 23:
CLEVER SUMMER APPS ACCESS
Clever will be available during the summer for active BPS students.
July 21-August 21: The Clever sync will be paused to allow for the 2023-2024 rollover. This means that no new data will come into Clever during this time.
August 21: SY 23-24 rosters will populate in Clever. This may result in a temporary loss of access to rostered apps in August until your school's schedule is published in Aspen.
EDMENTUM COURSEWARE SUMMER ACCESS
Please bookmark the 2023 Summer Edmentum Guidance one-pager for helpful links and contact information.
Edmentum is a rostered app through Clever. No new enrollments will be added to Clever between July 21 to August 21 due to the Clever pause. After August 21, Edmentum will archive SY 22-23 and Summer 2023 courses and bring in SY 23-24 data.
What if a student is currently enrolled in an Edmentum course for Spring Semester, but has not completed it?
Site Coordinators/Registrars/Guidance Counselors: Keep students enrolled in the course in Aspen if they have made progress. Their access to this course will remain until August 21st.
What if a student needs to take an online course as part of a BPS Summer Program?
Follow the Guide on How to Register a Student to a Summer Credit Recovery Program.
SUMMER SCHOOL
What will happen for anyone working in a summer school?
You do not need to do anything.
You may notice that if you switch between your regular school and the summer school, the school year will change.
The district and all regular schools will be in the 2023-2024 school year as of August 12, but all summer schools will still be in the 2022-2023 school year.
Aspen handles the Summer School rollover automatically
SCHEDULE BUILDING
Can I commit my master schedule before the rollover?
You can finish working on your schedule before the rollover but you must only commit it after the rollover takes place.