How to access Legends of Learning
How to access Legends of Learning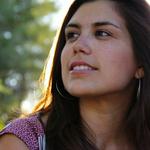 Updated by Rhianon Gutierrez
What is Legends of Learning? Who has access? 
Legends of Learning employs original research to drive student performance using standards-aligned games. The Netflix-style game-based learning platform delivers a wide range of lessons and drives content proficiency for stronger subject mastery and classroom engagement in the traditional, hybrid, or distance learning models. 
With over 2,000 math and science games for grades K-8, teachers can personalize learning to meet all students where they are. Use Legends of Learning to integrate an exciting game-based learning platform into your curriculum to give your students the superpower of knowledge!
Teachers and students in grades K-8 have access to Legends of Learning by logging in using Google SSO.
How do teachers and students access Legends of Learning?
Log in to Clever at www.bostonpublicschools.org/backpack using your BPS email and password - look for the Legends of Learning icon under the Science category. Teachers should select the Teacher Login icon and students should select the Student Login icon.
Teacher Login

Teachers sign in using Google SSO.

Student Login

If students are accessing an assignment through Google Classroom, they will not need to enter a TEACHER CODE.

If they are not using Google Classroom, teachers will need to provide them with a code to access assignments for the first time. Teacher codes can be found at the top right of the Legends of Learning teacher account.
How do I set up my classroom with Legends of Learning?
Please note that Legends is not rostered from Clever.
What devices are compatible with Legends of Learning?
Legends of Learning supports Chromebooks, recent iPads, iPad Air 4, and iPad Pros. Laptop/desktop computers will also work. Android tablets and smartphones are not officially supported. Review the full list of system and device requirements here. 
Where can I learn more about teaching using Legends of Learning?
Use the below resources to learn more about using Legends of Learning.
Who can I contact if I have additional questions?
Conduct a live chat on the Legends of Learning website M-F from 8:30 AM - 6:00 PM EST and a member of their team will respond within 5 minutes.
Use the Hall of Knowledge for resources on all aspects of Legends of Learning
BPS Science: Nicole Guttenberg
BPS Math, Elementary: Nonye Obiora
BPS Math, Middle: Stacey Solomon