How to Generate Parent Letters with Security Code
How to Generate Parent Letters with Security Code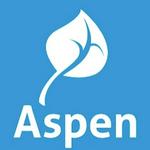 Updated by Aspen Support
The following procedure can be run by any school staff with access to the School View. The letters contain activation codes that parents need to create their Family Portal accounts.
1. Log into Aspen at sis.mybps.org . Make sure you are on the School View. Then click on to the Student top-tab.
2. Click on Reports and scroll down to Portal.
3. Click on Parent Portal Letter (or Parent Portal Letter – Language Preference if you want to generate them in English and parents home language for ELL families).
4. Under Results by, choose either Name for alphabetical order or Homeroom.
5. Click on Run and print the Parent letters.