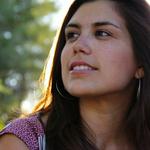 Updated by Rhianon Gutierrez
What is Illuminate? Who has access?
Illuminate is an online, standards-based assessment and reporting platform.  It allows teachers to administer grade-level, standards-aligned prebuilt assessments (BPS Interims, Investigations End-of-Unit assessments), create their own assessments from item banks or build assessments using their own texts and tasks. Assessments can be instantly administered and results are reported at the completion of the assessment via a variety of reports.
How do I access Illuminate?
Watch the
webinar
for a step-by-step introduction on how to access and navigate the platform.
Teachers access Illuminate via Clever (www.bostonpublicschools.org/backpack) under Assessment. Once you click on the Illuminate icon, sign in with Google. 
How do I use Illuminate?
Illuminate can be used to administer pre-built, standards-aligned assessments, build and administer your own standards-aligned assessments, and view student data from these assessments as well as data that has been imported, such as NWEA MAP Growth. 
What devices is it compatible with?
Illuminate works on Laptops, Desktops, and Chromebooks. 
Where can I learn more about Illuminate?
Interim Assessments

BPS Inquiry Team Website: Interim Assessments: Webinars and support materials on what are interim assessments, how to administer interim assessments, suggested reports and tools for analyzing interim assessment data. All suggested reports can also be run for teacher-created assessments, as well.

Online Assessment Administration

Online Testing Using Quick Code: How to set up an online administration for your students that generates a link to the assessment that you can share with students via Google Classroom.  Students will just need to enter their BPS email address. 

Online Testing Using Student Portal: How to set up an online administration for your students that they can access in their Illuminate Student Portal.  Students will need to access Illuminate in their Clever accounts and complete the assessment.  

Live Proctoring: How to monitor students assessing online.

Assessment Creation

On the Fly: Option for scanning in bubble sheet responses. This is not recommended for remote learning. 

Flexible: Create an answer sheet in Illuminate for your existing assessment, then upload your assessment materials to allow for online administration.

Item Bank: You may first need to create an item-bank account. Once you have access to the item banks, follow the pathway to name your assessment, select standards and then select texts/tasks. 

Skills: Option for building one-on-one skills assessment. 
Where can I learn about how teachers use Illuminate?
Teachers across BPS have developed many best practices for using Illuminate data with students to support their learning. Here are three recommended practices that teachers can use to support students' remote learning.  
Who can I contact if I have additional questions?
Illuminate Help Center:   (949) 242-0343
BPS Access and Questions: Sarah Jay and Dana Pulda-Acone