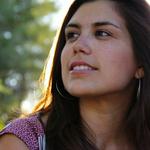 Updated by Rhianon Gutierrez
What is Sworkit and who has access? 
Sworkit is a fitness app. Under their Sworkit Youth Initiative, any teacher with a K-12 classroom, anywhere in the world, can get free access to Sworkit's paid subscription service (available on Android, iOS, and the web). Teachers will have unlimited access to Sworkit's extensive library of workouts.
All BPS teachers (with a focus on Physical Education) have access to Sworkit. This app can be used as an instructional tool for Physical Educators around fitness or can be used for Staff Wellness.
How do I login?
Teachers & Staff:
Go to Clever: www.bostonpublicschools.org/backpack. Be sure to sign in using your BPS Gmail and password. Look for the Sworkit Icon under Health and Wellness.
This is a teacher-driven app. Students can access via an invitation from their teacher using a BPS-specific link and only their BPS email. Use of this app is recommended for students 13+ years of age.
Where can I learn more about Sworkit?
Who can I contact if I have additional questions?