Staff Passwords: How to sync with your Macbook
Staff Passwords: How to sync with your Macbook
Updated by Brett Allard
This article documents how to keep all your BPS passwords in sync with your Mac laptop password. When your password is reset through Access Boston or the Service Desk, the password will not sync to the Mac as well.
Make sure your device is connected to a BPS network, such as BpsStaff.
After logging in, you will be prompted to put in your ID number and BPS password (the one used with Gmail and Aspen), detailed below.

After you fill in the information and hit enter, you will see a screen asking if you want to sign in automatically, which you should choose "Yes".

The next screen is verifying your mac and BPS passwords are in sync. In the first field enter your BPS Password (the one used with Google and Aspen). In the second field, enter the password you used to log into the Mac. IF YOU ARE REGISTERING FOR THE FIRST TIME, THESE TWO WILL BE THE SAME PASSWORD.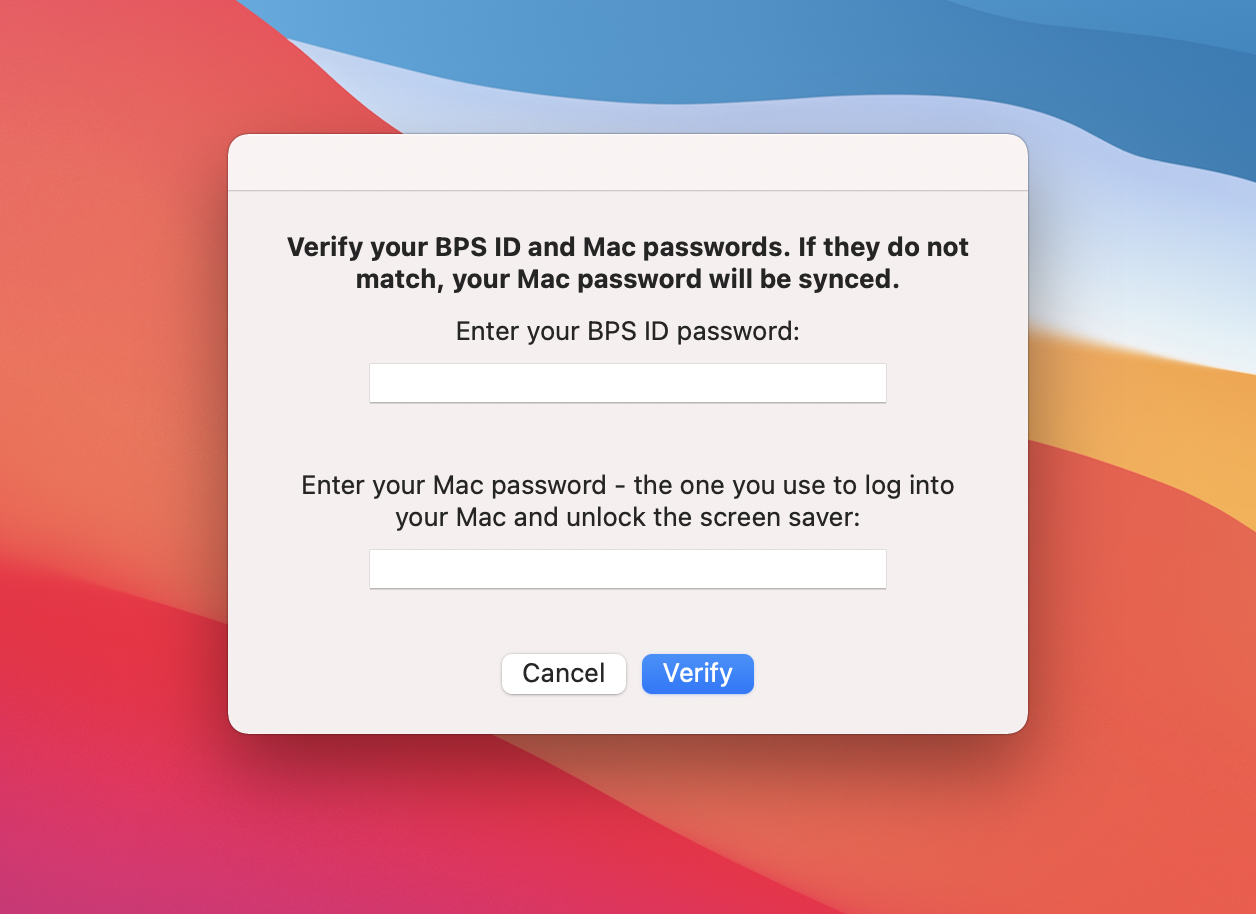 After entering your passwords, you will get a message that your passwords are in sync. From that point on, you will be using the password you use to log on to Gmail or Aspen as your password for your Mac.