How to Update Student Calendars to Make Students In-Session for Attendance Input
How to Update Student Calendars to Make Students In-Session for Attendance Input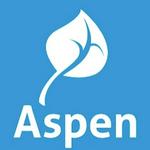 Updated by Aspen Support
If a student is listed as "not in session" under the attendance tab and teachers cannot take attendance for them, the school Attendance Manager can update the student calendar to resolve the issue.
1. On the student view, click the Student tab.
2. Click the Field set menu and then click Attendance Fields.
3. Select the students with the calendar records that need to be updated.
4. Click Options and Show Selected
5. Click Options and Mass Update
6. Select Calendar
7. Click the magnifying glass
8. Select The correct calendar to assign to the selected students
9. Click Update
10. Verify that the change took place.