How to Promote or Retain Non-Senior Students
How to Promote or Retain Non-Senior Students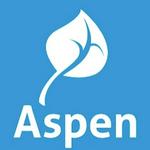 Updated by Aspen Support

1 Click Student top-tab
2 Click Grade in the Gray Header to sort students by Grade Level.
3 Click the Field Set menu
4 Select the Promotion Fields
5 Click Options
6 Click Modify List
7 Click the blue pencil above the Promote Status column to Edit it.
8 Schools are only required to change this for students who must be retained. Use retain ONLY for students that will be retained regardless of summer school attendance or performance. If a student is left blank, they will be automatically promoted.
9 Click the Dropdown menu and Select Retain
10 To make this go faster, once you have set the Promote Status for the first student, use the TAB key to go to the next student. Instead of clicking on the drop-down menu, use the R key for RETAIN.
11 IMPORTANT: The green check mark is your SAVE button for each screen! In other words, if you have 25 students per page in Aspen, you must save before you move onto page 2, with records 26 - 50.
12 Click The green check mark to SAVE your work on this page.
13 When you are done changing all student status, click Options.
14 Click Modify List again to exit the editing mode.
15 To see if there are any students in your school who still need their Promotion status changed, click Filter again.
16 Click Promotion Status not Set
17 To print this list, click Quick Print menu
18 Select the report format you would like.
19 Your report should download so that you can print. That's it. You're done.