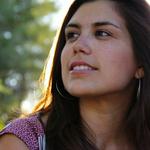 Updated by Rhianon Gutierrez
What is Seesaw? Who has access?
Seesaw is a learning management system that allows students to showcase their work through a digital portfolio that can easily be shared with families. After a teacher uploads an assignment, students submit their work by either taking a photo, recording a video, writing or drawing notes, or linking or uploading a document. Families can then view their child's work, have it automatically translated if necessary, and leave comments and encouragements.
Seesaw for Schools is currently available for educators and students K0-6th grades and select sub separate classrooms grades 7-12.
How do I access Seesaw as a principal, teacher, or student?
Log in to Clever at www.bostonpublicschools.org/backpack using your BPS email and password - look for the Seesaw icon under the Virtual Learning Sites category.
Teachers with ELA reading or ESL sections and select specialist sections in Aspen will see their classes in the Seesaw dashboard by default. If you are a specialist with sections in Aspen, we recommend that you be added to a homeroom teacher's class as a co-teacher. If you want your own class, please reach out to the BPSTech point of contact at the bottom of this document.
How do I access Seesaw as a staff member?
Coaches and Other Admin Roles: Ask your principal to add you as an admin via the Seesaw dashboard. Login at web.seesaw.me using Google SSO and selecting "I'm a Seesaw for Schools Administrator."
Paras and Other Support Staff without Aspen rosters: Ask your teacher to add you as a co-teacher via the Seesaw dashboard. Login at web.seesaw.me using Google SSO and selecting "I'm a Teacher."
How do I use Seesaw?
Seesaw is a learning management system which means you can use it to assign students learning activities, build their learning portfolio, and share with other educators or caregivers. Once ready, you can start uploading and creating activities in Seesaw. You can create your own activities or browse the community or school library for ideas. Any activity in the library can be modified to fit your unique needs. You can then assign your activities to your class, or to individual students. Additional features include tagging skills and standards to specific activities and communicating with families through the Seesaw Family app. 
What devices is it compatible with?
Seesaw works on laptops, desktops, smartphones (Apple and Android), Chromebooks, and Kindle devices. 
Where can I learn more about Seesaw?
BPS Specific Trainings:
What can I tell families about Seesaw?
Browse the full Family Engagement on Seesaw Teachers Guide.
Seesaw has two unique apps families can use - one is Seesaw Class, the other is Seesaw Family. 
Who can I contact if I have additional questions?