How to access Google Classroom (Students)
How to access Google Classroom (Students)
Updated by Haruna Hosokawa
What is Google Classroom?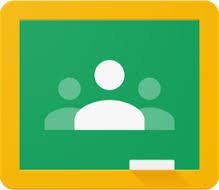 Google Classroom is an online classroom where students can access resources and assignments shared by their teachers.
How does my child access Google Classroom?
Google Classroom can be accessed on any internet-enabled device including computers, Chromebooks, and smartphones.
Students login using their BPS Gmail (______@bostonk12.org) and BPS password. Unsure about your student's email or password? 
Check out our tip sheet
 or contact our BPSTechnology Help Desk: 617-635-9200.
📱 From your phone:
Go to the App Store or Google Play Store from your device and install "Google Classroom" app. Please use your BPS Gmail account to sign in for the first time.
💻 From a computer:
Open your browser, log into your BPS Gmail account, and go to classroom.google.com.
We recommend watching the videos below in your desired language to see how to join a classroom.
More questions? Visit the Google Classroom help page.