Access 4 All Chromebook Repair Process
Access 4 All Chromebook Repair Process
Updated by Solimar Cruzado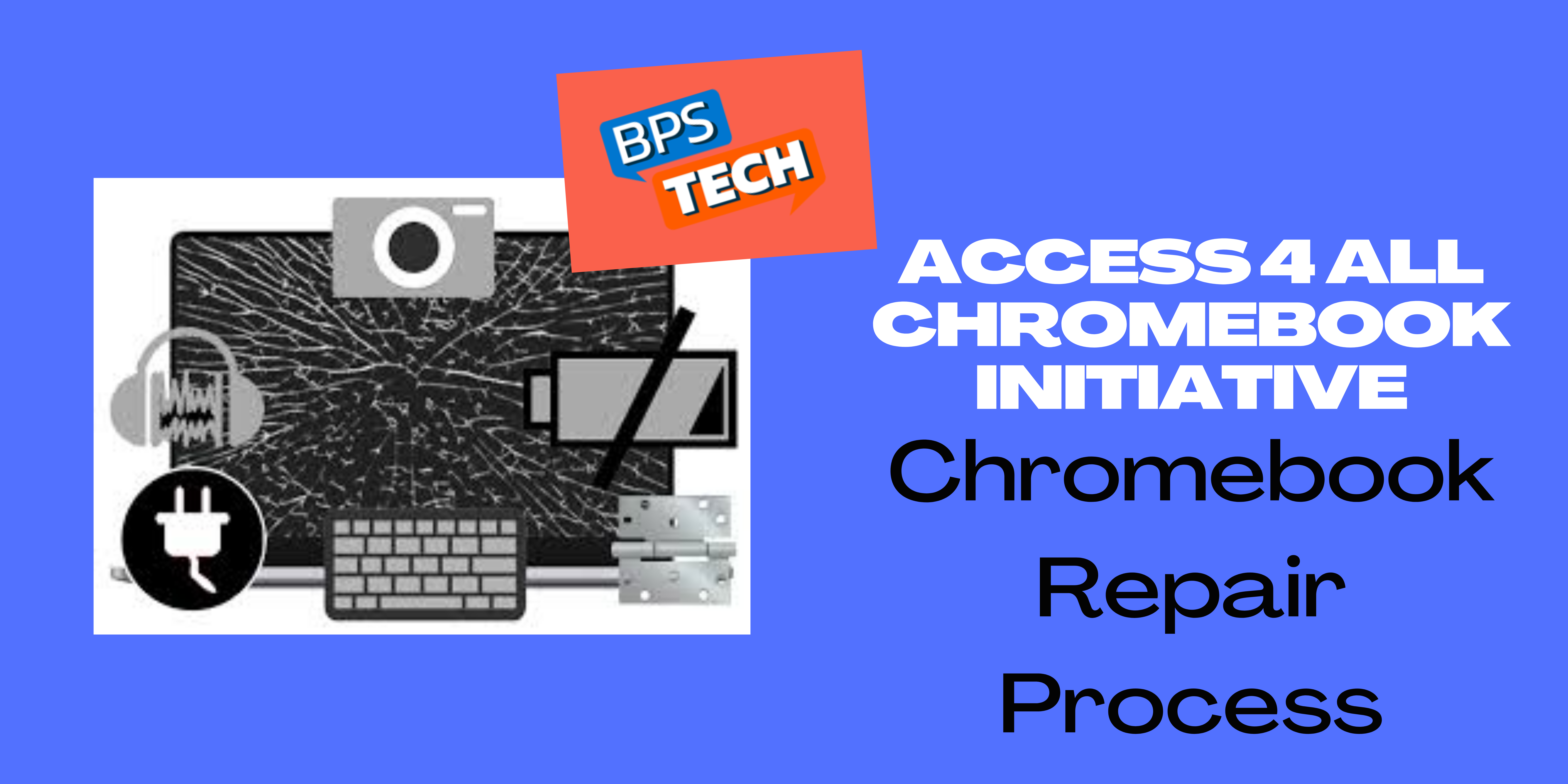 1) Troubleshoot First

Please troubleshoot Chromebook to ensure repair is needed.

Click here

to see "

Common Chromebook Issues & Quick Fixes".
2) Create a New Incident in One2One Manager

Create a new incident in One2One Manager and provide as much description as possible.

Click here

to see "

Create an Incident in One2One Manager

".
3) Assign a Loaner Device

Assign a loaner device to the student. Do not unassign the Chromebook that is being repaired from the student at this time.
4) Move to "Distpatch to OIIT" Repair Status

When an incident is first created, it automatically goes to an "Intake" repair status. You will need to move it to a "Dispatch to OIIT" repair status if the device needs to go through the repair process.

Click here

to see "

Understanding Incidents in One2One Manager

" and scroll down for step-by-step instructions.
5) Complete Google Form for Pick Up

Complete a

Chromebook Repair/Recycle Pickup Google Form

(

Click here

) at least one day prior to your school's OIIT Technician (

Click here

) visit to pick up Chromebooks in need of repair and recycling.

If you do not fill out the form, your Technician will not pick up devices.
6) Label Chromebook

Please label devices with your school name and either "Repair" or "Recycle" which will help to ensure Technicians return the exact device back to you. Please do not use anything that will damage the device or cannot easily be removed.
7) Pre-Repair Assessment Done by OIIT

The OIIT Technician picks up the device and brings it back to Campbell to do a diagnostic assessment and determine whether the device needs to be repaired.
8) Chromebook Repair

If the device cannot be repaired, the OIIT Technicians will close the incident, unassign it from the student, and recycle/dispose. The loaner will become the newly assigned device. The repair status will be moved to either "Not Repaired" or "Recycled".  If the device can be repaired, it will be returned to school once the repair is complete.
9) Close Incident in One2One Manager

Once you receive the repaired device back, go into One2One Manager and close the incident. Return the Chromebook back to the student or redistribute to another student in need. Be sure student is not assigned more than one device.

Click here

to see "

Close an Incident in One2One Manager

".
Quick Links to Resources: