Access 4 All Chromebook Repair Process
Access 4 All Chromebook Repair Process
Updated by Solimar Cruzado
Please note: for school year 2022-23, we are only repairing Chromebook models 732T, 733, and 733T.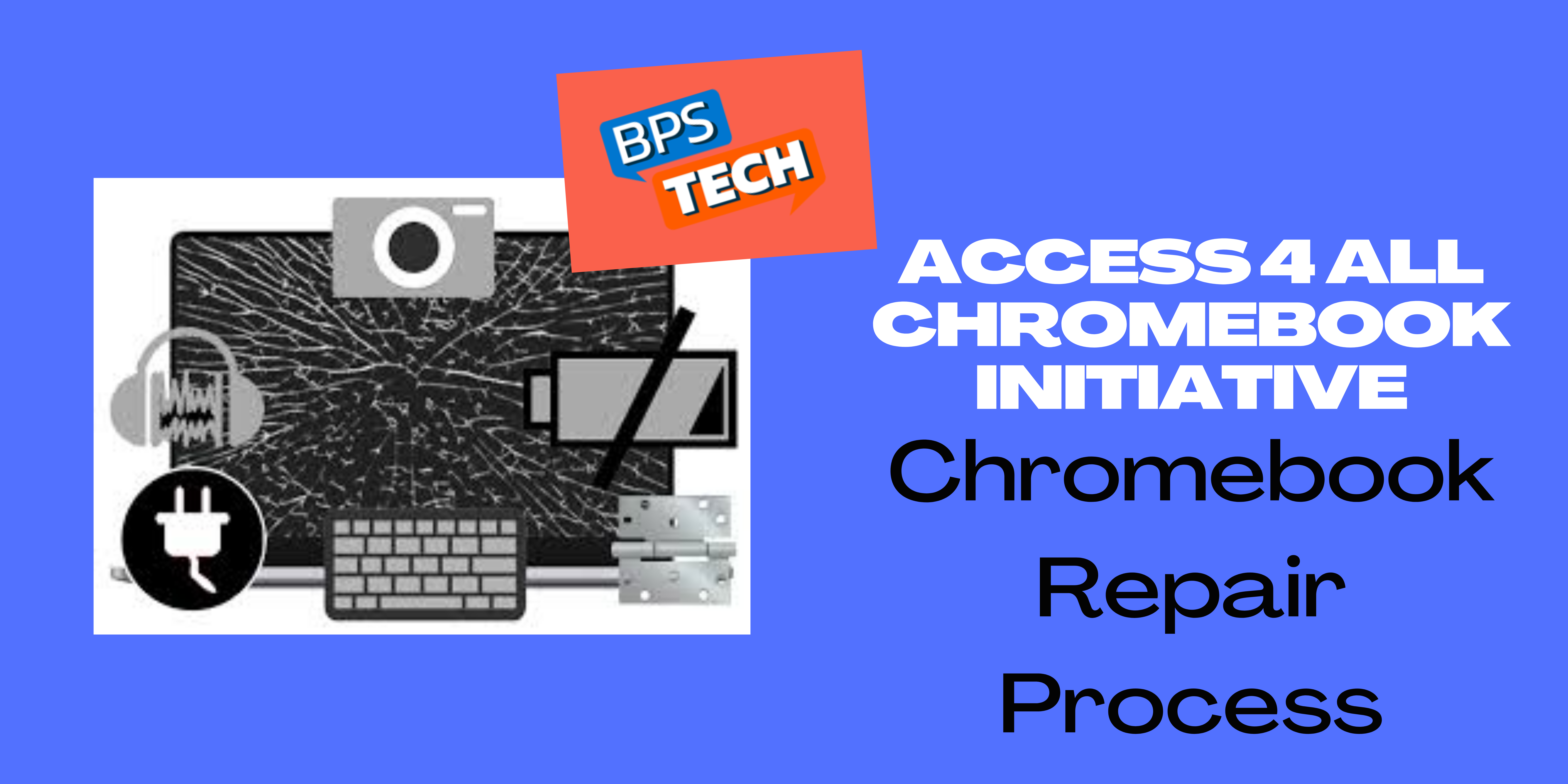 1) Troubleshoot First

Please troubleshoot Chromebook to ensure repair is needed.

Click here

to see "

Common Chromebook Issues & Quick Fixes".
2) Create a New Incident in One2One Manager

Create a new incident in One2One Manager and provide as much description as possible.

Click here

to see "

Create an Incident in One2One Manager

".
3) Assign a Loaner Device

Assign a loaner device to the student. Do not unassign the Chromebook that is being repaired from the student at this time.
4) Label Chromebook with School Name + Incident ID

Please label the Chromebook with the incident number on one label and the school name on another label. The tech will remove the incident number when the device is returned and the school name will still be on the device. Please do not use anything that will damage the device. Painter's tape is a suggestion.
5) Work with your OIIT Technician

Please work with your

OIIT Technician

to establish a regular Chromebook pick up routine. Technicians will pick up devices and send them out for repair. Devices that can be repaired will be returned to schools. Devices that cannot be repaired will be recycled.
6) Incident Closed in One2One Manager by OIIT

OIIT will close all incidents in One2One Manager. See below for info on how Chromebooks will be assigned at the close of an incident.