How to Schedule a New Student or Make Changes to a Student's Current Schedule (Grades 6-12)
How to Schedule a New Student or Make Changes to a Student's Current Schedule (Grades 6-12)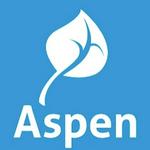 Updated by Aspen Support
1 Open Aspen and click the Student tab.
2 Check off the student name
3 Click the Schedule side-tab
4 Click Workspace to edit or add the schedule.
5 Click Matrix view >>. Matrix view is easier to work with especially when working on a rotating schedule.
6 Click Select... to enter all of the course requests for the student to allow Aspen to select the correct sections.
7 Enter the course number to select the course
8 Select the course and click OK
9 Click Reschedule... and a schedule will be built. Click the red X to delete a class or click on an empty square to manually add a class to that period.
10 Click Post to save the schedule.