How to get started with GoGuardian for Teachers
How to get started with GoGuardian for Teachers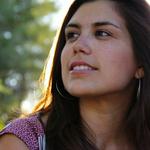 Updated by Rhianon Gutierrez
GoGuardian for Teachers is a Chromebook management tool to help you keep students safe and focused online. This tool gives teachers the ability to monitor students while they are logged into their Chromebooks with their BPS Google account. It is important that this tool is used responsibly by teachers and with students' awareness.
How can I get this application?
Complete the Go Guardian for Teachers course in BPSLearns.
After completing the course modules, you will be able to request a license via a Google form in the course. Within 48 hours, your account will be activated.
Note: You will not receive an email that the account is activated so you will need to check by logging in through Clever.
Sign in to BPSLearns with your BPS six-digit ID and BPS Gmail password.
Can anyone sign up for this training?
Accounts will be given to BPS teachers who have a schedule in Aspen and access to Chromebooks for students.
This is not a tool for administrators. If you would like assistance with managing your students' online behavior outside of the classroom, we encourage you to reach out to our office for assistance.
My account has been activated. How do I begin using GoGuardian?
Log in to the BPS Digital Backpack (Clever): www.bostonpublicschools.org/backpack and locate the GoGuardian icon. It will roster your classes for you.
Teachers will need access to a schedule in Aspen (SIS) to access Clever.
If you are seeking more advanced GoGuardian support, please visit goguardian.com and click the "Support" tab.