How to Add a Student Conduct Incident (For Conduct Managers)
How to Add a Student Conduct Incident (For Conduct Managers)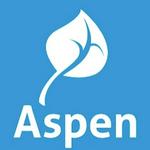 Updated by Aspen Support
1. Click Conduct on the School view.
2. Type in Student Name or ID on the Office Input side tab
3. Click Add...
4. Select the appropriate Conduct code for the incident.
5. Type in a description of the Conduct incident. 
6. Select the location of the incident
7.  Select the Administrator from a pick list.
8. Select Referring Staff from a pick list.
9. Some Codes require information in the Other Details section. Click the question mark icon near SSDR 19 for more details on how to use "Other". 
10. Enter a code if needed.
11. If there are more than one student involved, change the number of students.
12. Click Save.