How to Register a Student for a Summer Credit Recovery Program
How to Register a Student for a Summer Credit Recovery Program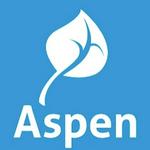 Updated by Aspen Support

1 First, open Aspen in School View.
2 Click Programs top tab.
3 Click Summer School [ sending ] side tab.
4 Click Options
5 Click Add
6 Click the magnifying glass to Select student from a pick list.
7 Select student
8 Click OK
9 Select Summer Program from the pick list.
10 Click Program
11 Click OK
12 Very Important. You must Click Save before you assign students to a Credit Recovery course.
13 Click Save

14 After you have saved the student, Click Add under Credit Recovery courses.
15 Select a course from the pick list.
16 Select course
17 Click OK
18 Click Save. That's it. You're done.