How to Run the Alpha List Report or Student Directory with AM and PM bus
How to Run the Alpha List Report or Student Directory with AM and PM bus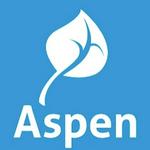 Updated by Aspen Support
Rosters with Bus time for week of 2/1 Returns 
Mon/Tues bus rosters are now available to schools in their ODA data folders. These rosters reflect bus routes for 2/1/21, and will be updated on Friday with the routes for Thursday and Friday of next week.
To find the roster --  in your Google drive:
- Search for "<school name> ODA Data" and a folder should appear.
- The file name is "[Sch Code] Bus Roster" inside the "<school name> ODA Data"  folder.
Note: schools should make a copy of this file if they would like to edit it in any way, as the file will be overwritten on Friday when the Thurs/Fri routes are added.
If schools have any questions, they can contact Kyle Paczkowski (kpaczkowski@bostonpublicschools.org) in ODA or Dan Rosengard (drosengard@bostonpublicschools.org) in Transportation.
1. Click Student
2. Click Reports
3. Click Student Directory with AM, PM Bus
4. Select the students to inlcude and the results sort order
5. Click Run