How to Fix Expanding Columns Issue in Chrome
How to Fix Expanding Columns Issue in Chrome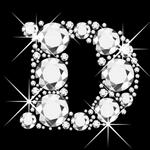 Updated by DJM
Are your columns expanding each time you enter an assignment score in your Gradebook?
This appears to be an interaction with the current Chrome Browser when the browser's zoom is set to something other than 100%.
To fix: press Command + O to set the zoom back to 100%
If this does not resolve the issue, you may need to also clear your cache.
How to Clear Chrome's Cache and Cookies
To clear the cache and cookies in Chrome, you'll need to access the browser's Settings menu.
Click the three vertical dots icon in the top-right corner of the screen, hovering over "More Tools," and then selecting "Clear Browsing Data."
Shortcut to clear your cache and cookies: simultaneously press down on the Ctrl + Shift + Delete keys.