How to Withdraw or Discharge a Student in Aspen
How to Withdraw or Discharge a Student in Aspen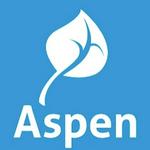 Updated by Aspen Support
The action below can only be performed by a Principal/Head of School, Secretary, or a user with the Withdraw Student role in Aspen.
1. On the school view, click Student
2. Click Options, Enrollment, and then Withdraw Student
3. Ensure that you are withdrawing the student from the Primary school
4. Click the magnifying glass to select the student from a pick list.
5. Select the student and then click Ok
6. Fill in the boxes with the parameters that apply to the student. Then click Ok