How to Live Stream Using Zoom
How to Live Stream Using Zoom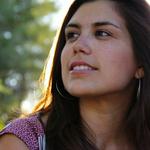 Updated by Rhianon Gutierrez
Before you begin, you will need a (1) Zoom Edu Pro account and (2) YouTube account.

Zoom Edu Pro: available for school principals via Clever
YouTube account: sign up for free on YouTube using your BPS Gmail account
We recommend doing this with a team of people with the following roles:
Host: creates the Zoom invite and YouTube livestream; controls the Zoom Meeting
Co-host: supports with participants - muting, video, technical issues
Chat Moderator: moderates conversations and questions in the Zoom Meeting chat
YouTube Support: watches YouTube Live Stream for any issues and reports them to the team
Step 1: Enable Custom Living Streaming Service in Zoom
Go to zoom.us and click on Settings > In Meeting (Advanced). Make sure you check off YouTube and Custom Live Streaming Service. Enter in these details to remind you what you need to copy from YouTube:
Stream key
Stream URL
Livestream video URL
Step 2: Create Your Live Stream Link in YouTube
Go to studio.youtube.com. Click on Videos > Live > Create > Go Live. 
Enter in the name of the livestream. Set it to Unlisted. Schedule the date and time you will go live. Save the stream.
A new window will appear. Copy the Stream key and Stream URL. Save these on a text editor to copy and paste into Zoom.
Go to the gear icon in the top right corner. Click on Live Chat. Turn it off. Save.
Go to the Share arrow icon in the top right corner. Copy the Livestream video URL. Paste it into your text editor along with the Stream key and Stream URL. This URL is the public link to share with families who will be watching on YouTube.
Step 3: Schedule Your Meeting in Zoom
Go to zoom.us and click on Meetings > Schedule a new meeting. 
Name your meeting, and set the date and time. Make sure the host and participant video and audio are off by default, and that you can enable the waiting room and mute participants upon entry. 
If there will be language interpretation options, turn those on (they are for people in the Zoom room only who need simultaneous interpretation).
Save your meeting.
Once your meeting appears in your scheduled meetings, click on it. 
On that meeting page for your meeting, scroll down to find Live Streaming and click on it.
You should see the option for the Custom Live Stream Service. Click on it.
Enter in the Stream key, Stream URL, and Livestream video URL. 
Step 4: Share Your Zoom Meeting URL with Participants
Share the Zoom meeting URL with students and participants in your graduation ceremony. They will need this link to join.
Step 5: Start Your Zoom Meeting + YouTube Live Stream
To go live, open your Zoom meeting 30-40 minutes before the livestream starts to give people time to come in and get set up.
Hosts: When you start the meeting, make sure that you
enable co-hosting
so that your co-hosts and chat moderators can support with technical issues and participants.
When you are ready to go live, go to More (three dots icon) in the lower right corner. Click on Live on Custom Streaming Service.
Follow the prompts onscreen. The livestream will go live on YouTube once you hit the Go Live button during the scheduled time.
Want to see your final video? Go to 
studio.youtube.com
. Click on Videos > Live. You should see your video listed there.

Want to share the final video link with a larger audience? Make sure your video is Unlisted or Public. Unlisted = need link to access; Public = searchable on YouTube