How to Take Summer School Attendance (For credit bearing non-5th Quarter programs)
How to Take Summer School Attendance (For credit bearing non-5th Quarter programs)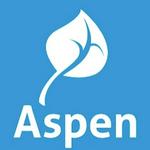 Updated by Aspen Support
Taking Attendance for school-based summer programs in Aspen
Daily attendance will be taken directly in Aspen, indicating if a student participated in summer learning on that day. Attendance must be entered before the end of the program day on Friday for the previous week, and no later than 5:00 PM on any program day.
A note to Site Coordinators and Schedule Managers:
Please ensure that the Daily Attendance Input preference is set to Period and "Show daily side-tab in Staff view" in checked off.
See sample
.
To enter Daily Participation Attendance
Login to the Staff view in Aspen (sis.mybps.org)

Click on the Attendance top tab

Click on the Daily side tab

Enter the appropriate attendance code for each student

Click Post when done

You will see a message above the date with the date and time attendance was posted: Daily attendance posted on 7/6/2020 11:00 AM
What code should I use?
A - Student is absent from scheduled learning activities on this day.
NoCont - The teacher has been unable to make any contact with the student during this time. Students with consecutive "No Contact" codes in all of their classes will be flagged for a safety/wellness check so it is important to only use this code when you are unable to make contact with the student/family.
Students are assumed Present: Student has engaged in some or all remote learning opportunities, as directed by the teacher. Note: engagement during remote learning includes synchronous engagement, asynchronous engagement, submission of assignments and responding to teacher feedback.
What if all students participated?
You must still Post attendance. Click on the Post button to post the attendance.
What if I click on the wrong code?
If you select the wrong code, click on the P code. You will receive a popup message confirming the change
There should only be one code selected per day, per student. If you accidentally enter multiple codes, click on the P to remove the codes. Reenter the correct attendance.