Recycling and inventorying devices
Recycling and inventorying devices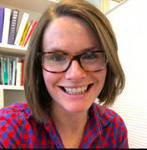 Updated by K.C. Kourtz
If a school wants to recycle old technology in bulk, BPSTechnology will be doing periodic recycling of technology rather than on-demand. Schools would use Form 57, which will accept submissions again in January 2020. The next pickup will be in February 2020.
Schools should be inventorying their devices. Here is a comprehensive inventory sheet many schools use. This will help document the condition and assignment (classroom), as well as inform schools' sustainability plan.
TIP: The comprehensive inventory sheet should be copied; it is fully customizable.