How to Add Schedule to a Class
How to Add Schedule to a Class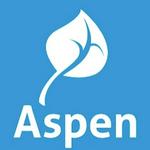 Updated by Aspen Support
This guide applies to Elementary, K-8 and Middle Schools that use Homeroom Scheduling
First make sure that you have at least 1 Day and 1 Period added under Schedule top-tab > Structure > Days > Options + Add > Then Periods > Options + Add.
1 Click Schedule
2 If the section does not have a schedule, click the class to schedule it.
3 Click Edit Schedule
4 Select the days and periods the class happen and click OK
5 Click Save. The class is now scheduled.