How to request captions and transcripts for videos from 3Play Media
How to request captions and transcripts for videos from 3Play Media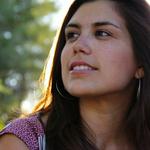 Updated by Rhianon Gutierrez
Captions and transcripts provide access for all learners and increase traffic to your video content. We are here to help you make this access and engagement possible. If you are a central office department who is interested in captioning or transcribing your video or audio content, please follow the process below.
Videos hosted on YouTube, Facebook, Vimeo, and Google Drive can be captioned. We can also caption video and audio files recorded on a phone, camera, or computer that will be posted on social channels or used in large scale presentations.
Requester identifies the video/audio file(s) needing captioning or transcription. We recommend submitting videos that are over 8 minutes long.
BPS 3Play Media Admin sends an email to the requester with next steps within 48 hours.
BPS 3Play Media Admin sends completed caption and transcript files to requester within 7 business days.
Requester reviews the caption and transcript files and the instructions to upload the files to their video/audio file(s).
Requester uploads caption file(s) to their video or audio file(s) based on where they are hosted.