How to Email Students with School Messenger
How to Email Students with School Messenger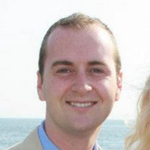 Updated by Mark Racine
1 The first step is to open SchoolMessenger and click New Broadcast
2 Type a Subject for your message
3 Set the broadcast type
4 Scroll down and click Add Message Recipients.
5 Select your list using any of the options.
6 When you select a list of students, this will include both student email addresses and their guardians by default.
7 Click the drop-down under Targets to specify the students or their guardians.
8 Click the Target Recipients drop-down.
9 Select Contacts if you would only like to email students.

10 Select Associated Guardians if you would only like to email parents & guardians.

11 Select Both if you would like to email students and guardians.

12 Click Update
13 Notice how the count dropped because I am only emailing students.

Now you can click continue at the bottom to create and send your message normally.