How to Add Authentication Exceptions in Zoom
How to Add Authentication Exceptions in Zoom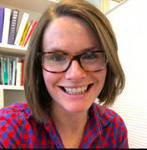 Updated by K.C. Kourtz
Use this feature if you are using user authentication in your Zoom meetings but need to include a non-BPS guest (a guest speaker, observer, student teacher, etc.)
Schedule a meeting in Zoom.
Under "Security" in your meeting settings, make sure user authentication is enabled. Just below this, you will see "Authentication Exception." Click "Add."


Here, you can specify the participant(s) name(s) and and email address(es) that you wish to add to your meeting. These users will receive custom links to bypass your meeting's user authentication settings. Click "Save" when you are done adding these participants.