How to Send a Text Message in School Messenger
How to Send a Text Message in School Messenger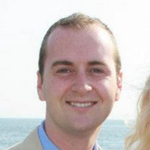 Updated by Mark Racine
1 Click New Broadcast
2 Enter a subject for your broadcast.
3 Click Broadcast Type
4 Select SMS as the Broadcast Type. Text messages are also be included in emergency message types.

5 dd Message Recipients
6 Scroll down and click Continue
7 Click SMS to add a text message.
8 Type a message and keep an eye on the bottom right to make sure you do not exceed 160 characters.
9 Click Save
10 Click Continue
11 Click Send Now or Schedule Later to send your text message and you are done!

Here's an interactive tutorial for the visual learners
https://www.iorad.com/player/1595116/How-to-Send-a-Text-Message-in-SchoolMessenger