How to View a Contact's Call Record in School Messenger
How to View a Contact's Call Record in School Messenger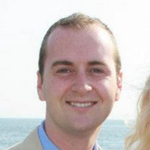 Updated by Mark Racine
The following instructions will show you how to view a parent/staff contact history to determine if they are receiving messages.
Click Reports
In the middle of the page, under the "Individual" column, click Contact History.
Search by Phone
Enter the phone number of the caller in the Search Value.
Leave the search settings alone unless you want to change the date range.
Scroll all the way to the bottom and click View Report.
In the results, scroll down to see the history of that phone number. This will show you all of the calls that this number has received.
Does the contact history show that a call is Blocked? Follow these instructions to remove a blocked phone number.