How to Run Qualification Lists (Honor Roll, D&Fs, Eligibility Lists)
How to Run Qualification Lists (Honor Roll, D&Fs, Eligibility Lists)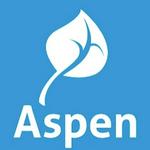 Updated by Aspen Support
Click Grades
2. Click Transcripts
3. Click Reports
4. Click Qualification Lists
5. Click Qualification List with Grades
Qualification List: All students in one list
Qualification List by Teacher: Students broken up by teachers. This should be used if you want to give teachers a list of their students that made high honors, honors, etc. This report can be very large depending on the number of teachers in your building.
Qualification List by Grades: Similar to the first report, but this will also include the course grades that each student received. This report is recommended when running an ineligibility list.
6. Select the term grade from the transcript column.
7. Select Honor Roll
8. Click Run
Results:
High Honors: All grades are As
Honors: Grades are As and Bs
Honorable Mention: Grades are As, Bs, and Cs