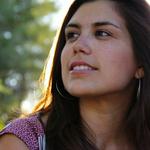 Updated by Rhianon Gutierrez
What is Lexia?
Lexia Core5 and PowerUp offer the opportunity for students to engage in asynchronous practice of reading skills personalized to their learning needs. Students will take a placement assessment upon initially logging into the system and will be provided with a recommended number of minutes per week to spend working in the program in order to make learning gains. 
All schools with K-8 grades have access to Lexia.
By default,
all ELA classes in
grades K-5 have access to Core5
and
grades 6-8 have access to PowerUp
. PowerUp may be used by English learners in grades 9-12 by submitting the
Clever Access & App Integration Request Form
to add your ESL sections.
Students and staff should be rostered over to myLexia from Aspen and not be manually added in myLexia. If you notice that students are missing in myLexia but have classes in Aspen, please email the student ID to cleveradmin@bostonpublicschools.org to have their access restored.
What is Core5 and who has access?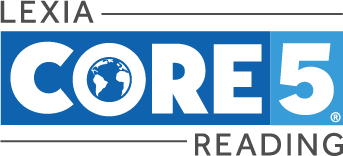 Lexia Core5 Reading provides a systematic and structured approach to six critical areas of reading. The program creates personalized learning paths for students of all abilities through an adaptive placement and scaffolded activities that align to rigorous standards.
Usage is recommended by the platform individually for each student. 
What is PowerUp and who has access?

Lexia PowerUp Literacy is designed to accelerate literacy gains for struggling and non-proficient readers in grades 6 and above. The program addresses literacy skills aligned to college and career readiness standards for grades 6–8, while teaching the specific K–5 standards that are critical to building a foundation for grade-level proficiency. The program is broken up into three distinct strands that students work in concurrently: Word Study, Grammar, and Comprehension.
Usage is recommended by the platform individually for each student. 
How do I access Lexia Core5 or PowerUp?
Teachers and students access Lexia via Clever at www.bostonpublicschools.org/backpack using their BPS emails.
Teachers: go to Staff Links and select myLexia.
Students: go to ELA/Literacy and look for Core5 or PowerUp.
What devices is the program compatible with?
Lexia Core5 and PowerUp work on laptops, desktops, Chromebooks, iPads, and Kindle devices. 
Where can I learn more about Lexia Core5 or PowerUp?
A number of resources are available at www.lexialearning.com and within the myLexia App in Clever.  These include:
Lexia Set Up

Navigation of Platform

(Features, Resources)

Instructional Use

Data Use

Information and training  on Data Use for Lexia tools are in Lexia Academy, located in myLexia (top right corner) 

Professional Learning

Core5 and PowerUp sessions are offered weekly Monday through Friday for teachers and families. Please visit the Live Virtual Sessions page on our website for descriptions and registration information.

Lexia Academy: This eLearning platform in MyLexia includes courses that provide educators with opportunities to learn more about the effective implementation of Lexia products along with best practices in literacy instruction in order to better support their students.

Training On Demand Videos: Core5 
Who can I contact if I have additional questions?
Product questions: Lexia Customer Support: 800-507-2772 or support@lexialearning.com
Lexia Account Manager: Max Tuefferd, Lexia
Archived Student Account issues: BPS Clever Admin; please email student IDs
Training questions: Kerri Stoffel, Lexia
BPS Academics questions: Margaret Lynch