How to use video in Google Classroom
How to use video in Google Classroom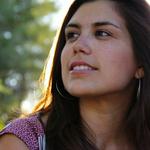 Updated by Rhianon Gutierrez
Schedule a real-time (synchronous) video session.
Schedule in a session in Google Calendar with a small group of people using Hangouts Meet or Zoom. Post the link to this session in your Google Classroom for students to join.
Create self-paced (asynchronous) videos to post in Google Classroom for people to watch on their own time.
Screen Recording

Use for tutorials, making thinking visible, and demonstrating concepts for your audience to review at their own pace.

Selfie Mode Recording

Add a personal touch by showing your face - create a welcome video or check-in, or demonstrate a concept or perform an activity.
Videos can be posted as standalone links in your Classroom, but we recommend organizing them in a way that makes them easy to navigate for your audience.
Create a video in EdPuzzle to pause and answer questions
Create YouTube Playlists to watch videos as part of a series
Embed on Google Sites to provide background info and include supplemental resources